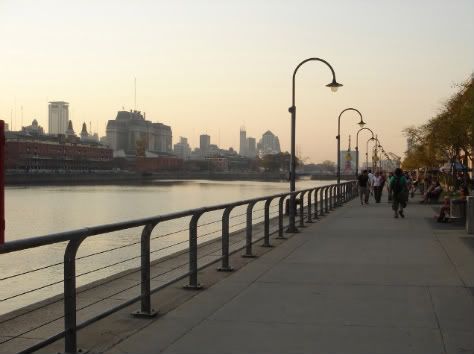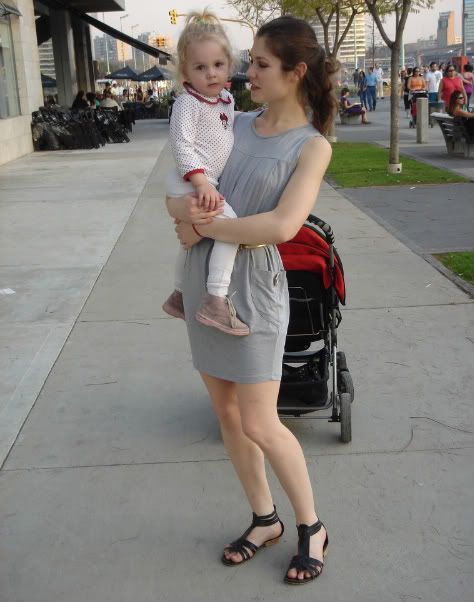 There are two temperatures in Buenos Aires: chilly and swealtering. This weekend was the first weekend in months of actual heat and everyone was out enjoying some time in the sun.
I went to Puerto Madero to have a drink and walk around. Along the way I came across this adorable little girl and her stylish mom. Clearly the little girl is not as enthusiastic about this picture as her mom is!
Lastly, here I am donning the whitest of white Albino skin tones. Just in case you were wondering that is a vest I'm wearing and not simply an exceptionally pale section of my torso.
I'm wearing an Erin Brynie skirt and top, a Vicki Ortero vest and Marc Jacobs WonderWoman cuff (thanks Heb!)