Ive been sick for the past week from eating radioactive huevos. Since my uniform of sweatpants and college t-shirt is sartorially interesting to no one and I haven't been on the street much to take pictures, I thought I'd post about what I've really been doing...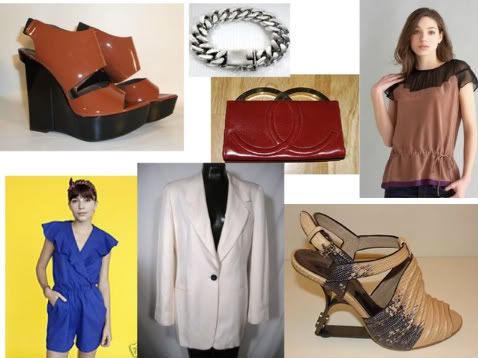 Shamelessly wasting hours and hours combing Ebay for everything I can possibly imagine. Here is a selection of things I most definitely would want. From the top left:
Marni wedges $107
Curb link silver bracelet
Chanel red clutch $121
Vena Cava top $25
Proenza Schouler (no heels!!) heels $315
White silk blazer $20
Blue romper $19
The Proenza Schouler heels are so amazing! Sadly they are in no way affordable, not even on Ebay.